This 570 meters lookout loop trail gives spectacular uninterrupted views to the South and West, well worth the 900m loop walk, and at the same time, be absorbed into the stories of pioneering Copper Bullock Trails, cattle rustlers and the infamous 'Kelly Gang'.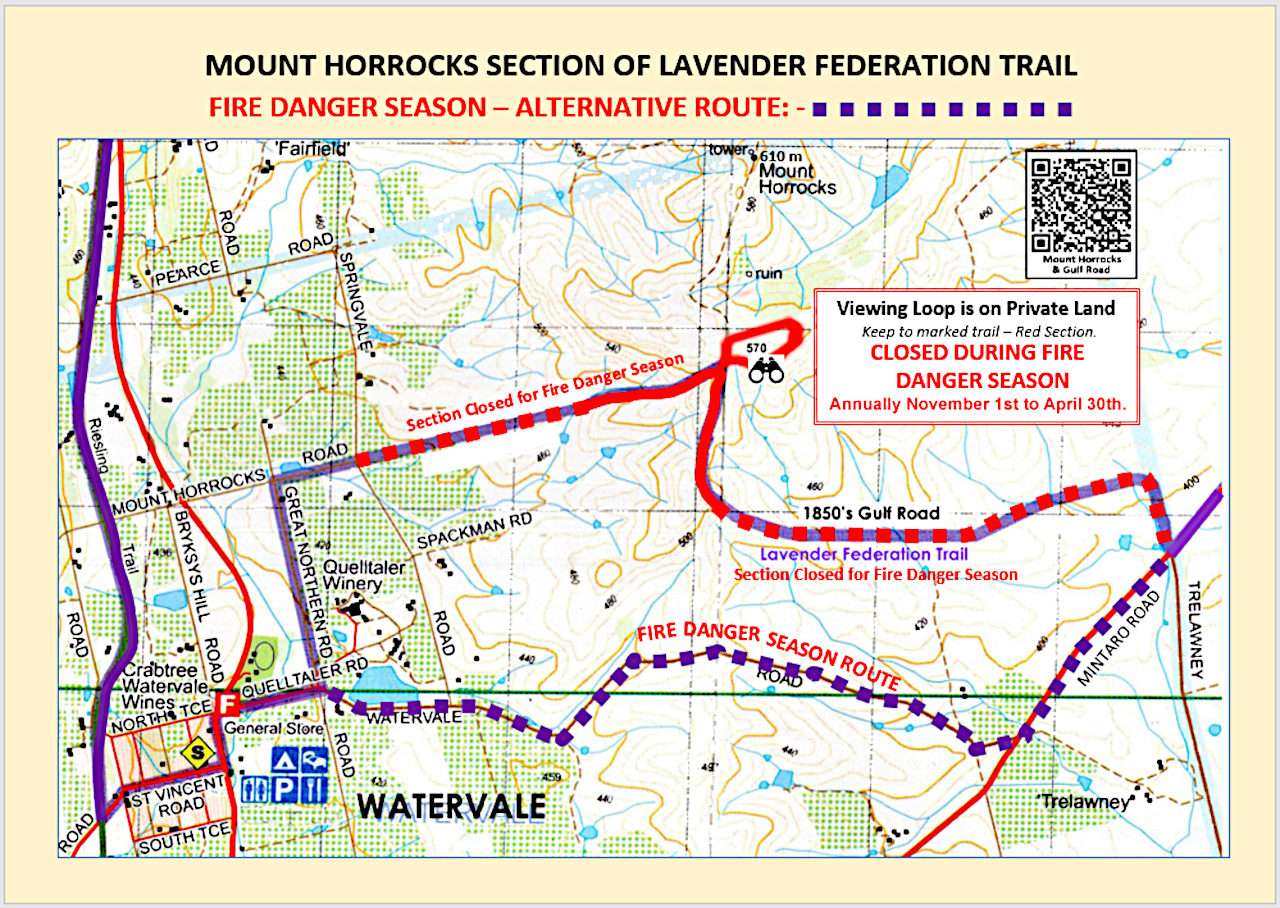 Mount Horrocks was named after John Ainsworth Horrocks who established Penwortham in 1839, building the first stone building north of Gawler also established 1839 .
The 570 meters lookout loop is situated between the townships of Watervale and Mintaro, both on a 400-meter contour.
A marked escarpment loop trail leads across private property to a high point, giving spectacular uninterrupted views to the South and West towards the Waterloo wind-farm with glimpses of the distant Hallett wind-farm.
The story goes, cattle duffers used this high point to flash warning signals to an accomplice on the range behind Watervale. To the West on a clear day the gulf is visible.
The trail follows in part a road reserve, once one of many 'Gulf Roads' carting copper in the 1850's from Burra to Pt Wakefield, this track is still visible as it cuts into the hill.
The ruins visible from a sign on the north boundary fence is of a 'Gulf Road' rest stop, often called a 'Wine shanty', where man served a rough red and beasts rested after a day's travel.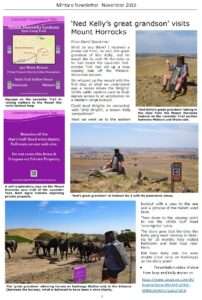 There are many colourful stories recorded of this Wine shanty and the Kelly Gang visiting their relations, time they went missing in Victoria for 16 months. Ruins of Kellytown are close-by and Harts and Byrnes families all lived in district.
"We will probably never know if the Gangs 1880's visit can be verified beyond doubt, but there are enough consistencies to make it credible." says historian David Spackman.
Click the image on left or this link
"Mount Horrocks and stories of Kelly Gang – From Mintaro Newsletter Nov 2019" to read more.




And More information gathered about the Kelly Gang in the Clare Valley. (files updated July 2022)
With titles like:
1850 Gulf Road Reenactment (You will enjoy reading with 41 pages of stories and photos. (28mb PDF).
Mount Horrocks Top View (Video) – see it below,
Should you be interested in personal Kelly stories collected by Mt. Horrocks Historical Society and Clare Regional Society…
Or have any stories of Kelly Gang in the time he went missing in Victoria.
Please contact the Society via the web form at the bottom of the page
That's the History – Now – THE VIEW
This 4 minute video is very worthwhile watching for its story-line and anticipated views.
Now all you need to do is arrange a time to walk it, as they say it is well worth it!
The team managing this area has not rested on thier laurels, having joined with the Clare & Gilbert Valley Council to add this Loop Trail to the Clare Valley Short Walks, with further development at the site, of a great bench seat and an interpretive sign to add to your experience.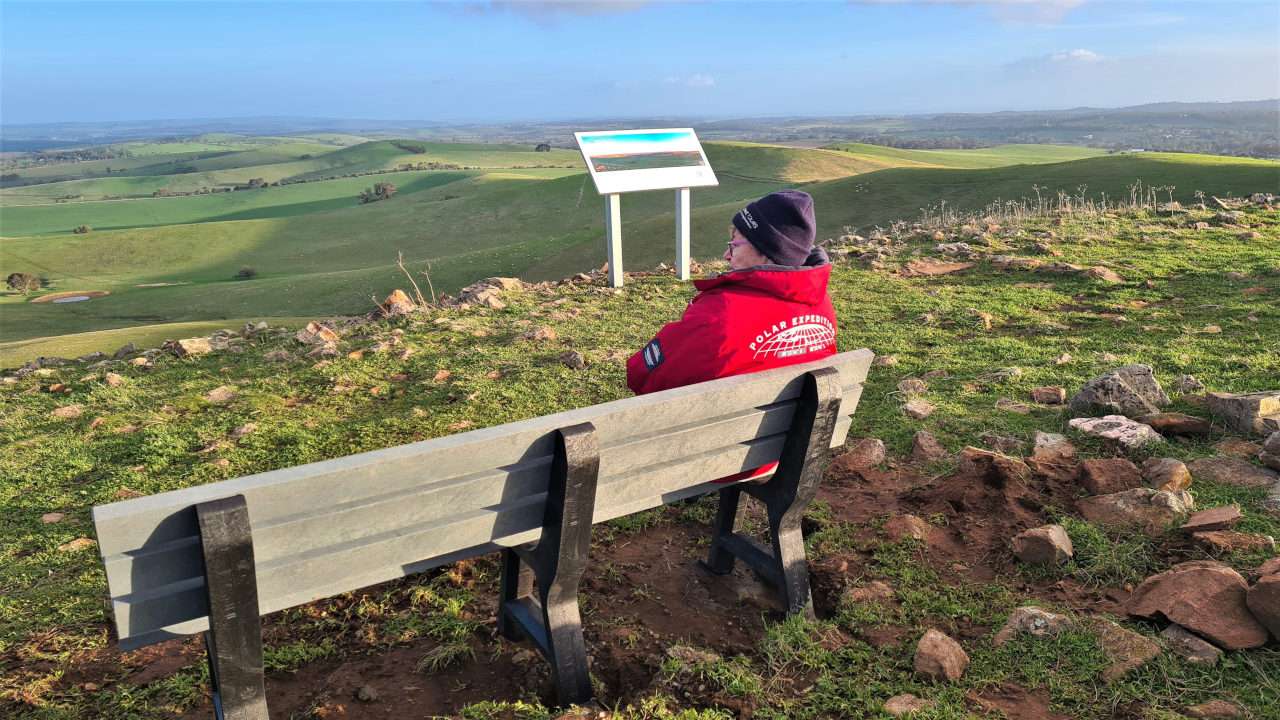 You can contact the Mt Horrocks Historical Society via the web form below