ABC Breakfast Radio – Deb Tribe asks Have you walked Terry's Trails?.
Featuring Anne Lavender & Graham Hallandal, this story was recorded on the morning the newly completed Lavender Federation Trail had its Official Opening at Clare on the 5th May 2018.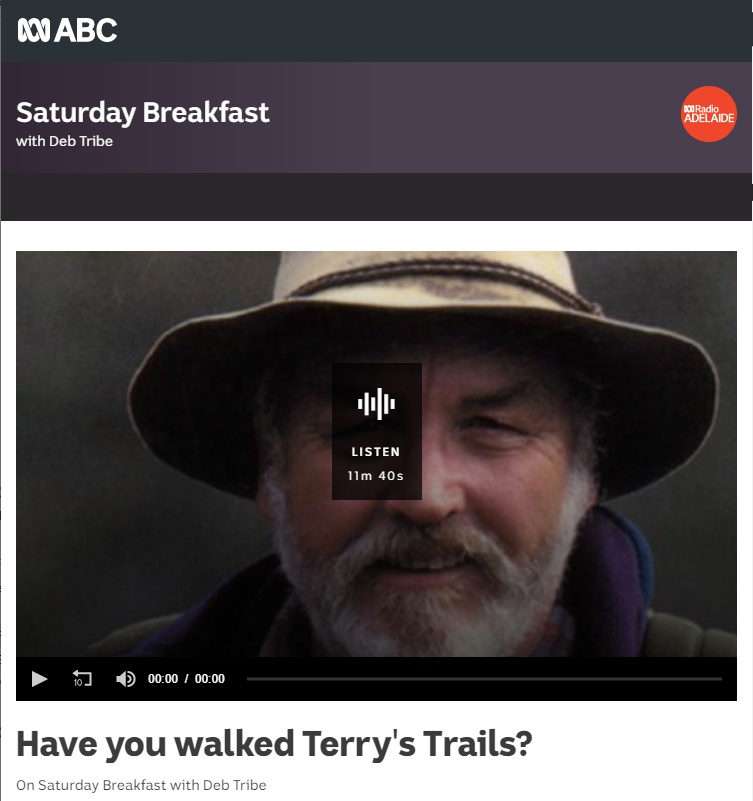 Our State has some of the most interesting and beautiful walking trails in the nation.
If you enjoy walking, chances are you've walked on a trail because of the work of Terry Lavender.
Terry is no longer with us but his legacy will live on in the Heysen, Riesling, and Rattler Trails and now a new one in his honour, the Lavender Federation Trail.
His widow Ann Lavender & colleague Graham Hallandal discuss Terry's impact with ABC Radio Adelaide's Deb Tribe.
Click on the image below to hear this audio episode
Time to listen Total 11 Minutes 40 Seconds
We hope you enjoy this insight into the LFT – Thanks Deb and the ABC.